Dreaming To Doing Think Tank.

TAKING YOUR DREAMS, BIZZ, HEALTH, LOVE + LIFE TO THE NEXT LEVEL.
HOW OFTEN DO YOU JUST WISH SOMEONE COULD TAKE YOUR IDEAS FROM OUTTA YOUR HEAD + INTO THE REAL WORLD?
IT'S SO FRUSTRATING WHEN YOU'RE GOING AROUND IN CIRCLES + NOTHING YOU REALLY WANT IS GETTING DONE?
IT'S DRAINING WHEN YOU'RE WAITING UNTIL EVERYTHING'S PERFECT BEFORE YOU HIT 'GO' ON THAT DREAM ( and that perfection is taking a long ass time )
YOU KNOW WHAT YOU WANT, YOU'RE ALREADY LIVING HALF OF IT BUT YOU'VE LOST YOUR GROOVE + MOVING FOWARD FEELS ALL TOO COMPLICATED AND OUT OF YOUR COMFORT ZONE.
- A DREAMER WHO NEEDS A GOOD KICK TO STAY ON TRACK
- JUGGLING THINGS THAT DON'T MATTER TO YOU LEAVING NO ROOM FOR THINGS THAT DO? ALWAYS FEELING LIKE YOU NEED 'MORE TIME.'
- SUFFERING FROM A CREATIVE BLOCK OR PROCRASTINATION-ITIS
- HAVE FEAR + DOUBT CREEPING INTO YOUR MIND
- STARTING A NEW VENTURE + HITTING A PLATEAU
- IMPOSTER SYNDROME IS KEEPING YOUR VOICE + MESSAGE STIFLED
- LIFE'S OUT OF WHACK WITH NO BALANCE + NO VISION FOR WHAT'S NEXT
- SUFFERING FROM SHINY OBJECT SYNDROME. JUMPING FROM ONE THING TO ANOTHER NEVER MAKING REAL PROGRESS.
WHAT IF I TOLD YOU THERE WAS A WAY TO NOT JUST (RE)IGNITE THE FIRE, BUT STAY FULL BLAZE + ON TRACK?
" Danielle helped me really get my business off the ground.

Her advice is trustworthy because she's been through the process herself and she's so motivating.

I felt so confident after she pointed me in the right direction.

I updated my website, clarified my message and the work started to snowball so much that I quit my other job & became a digital nomad."
IMAGINE WHAT YOU COULD DO IF YOU:
Got your thoughts together in a coherent strategy to move forward

Peeled away the layers to break down those excuses

Developed a new way of doing things that played to your strengths + passions rather than fitting the mould

Got back into your creative rhythm

Uncovered goals that are so aligned + connected to what you really want you can barely contain your exitement

Cleared what isn't floating your boat + overcame those fears

Develop practical ways to accomplish what you've been dreaming about, big or small

The courage to 'go there' + the road map to make it happen

Overcome self sabotaging mindset you've pushed aside for too long to finally DO that thing
The Dreaming To Doing Think Tank
> A MIND MAP FOR THE DREAMER. THIS IS EXACTLY WHAT YOU NEED TO HELP CATAPULT YOU TO WHERE YOU WANNA GO.

> NO-FLUFF. REAL TALK SUPPORT, FOCUSED STRATEGY, COACHING + ADVICE TO UP THE ANTE + GIVE YOU THE LIFT YOU CRAVE.
> YOUR VERY OWN THINK TANK TO LAY IT ALL OUT ON THE TABLE, ELEVATE, CLARIFY + MOVE FORWARD WITH ACTION

> PEARLS OF WISDOM + BIGGER PICTURE THINKING TO HELP YOU GET TO THE GUTS OF IT ALL + COME AWAY INSPIRED AS F*CK TO MAKE SOME CHANGE
> CLEAN CUT REALITY CHECK, WITH SOUL, ABOUT WHAT YOU'RE DOING ( OR NOT DOING) WITH YOUR TIME + ENERGY THAT'S ZAPPING YOUR HAPPINESS + POTENTIAL.
YOUR DREAMING TO DOING THINK TANK INCLUDES:
>> CLARITY QUESTIONNAIRE <<
Specially designed online questionnaire to lift the confusion straight away.
Get clear on exactly where you're stuck, what you're really craving + what we need to focus on

>> x1 POWER SESSION <<
90 min in person or Skype session to get clear, make a plan + execute like Beyonce/ Jay Z!
Just like you're chatting to a bestie ( one that's super intuitive, can read between the lines + has lots of experience to boot) who tells you the truth, see's through the bullshit keeping you stuck + turns up the light on insight.
>> PERSONALISED DREAMING TO DOING EBOOK <<
Personalised booklet with a recap of the power session and customised action steps + specific resources to help you manage time, procrastination, overcoming fear + self -sabotage.
Includes tools for things like : intuition, creativity, focus, energy work, money blocks + patterns
>> 2 WEEKS UNLIMITED SUPPORT <<
Two weeks unlimited email support to keep you in action + blazing ahead.
Regular step by step advice + plans to catapult you into the goals you set.
Full access to coaching support + accountability. You'll be guided to start showing up as your authentic Self, reigniting your desire for your passions + all things creative, while giving yourself permission to GO FOR IT, all the way!
( VALUED AT OVER $300 )
Your investment
$350 AUD
( INCLUDES: Clarity Questionnaire, Power SESSION, Dreaming To Doing Personalised Booklet and 2 weeks COACHING SUPPORT VIA EMAIL )
This is your catalyst for understanding what you want, shaking things up, crushing that writers block, making that decision, booking that talk, getting on that flight, making that video, putting yourself out there.
AS A SOULFUL BIZZ OWNER, CHANGE-MAKER + ANTI STATUS QUO ADVOCATE WHO'S BEEN DOING THINGS ON HER OWN TERMS SINCE 1987 - I OFFER MY EXPERIENCE, INNOVATIVE OUTSIDE THE BOX THINKING + GENTLE ASS KICKING APPROACH TO HELP YOU STEP IT UP IN YOUR LIFE, LOVE, IDEAS + ADVENTURES BECAUSE I KNOW YOU'RE READY!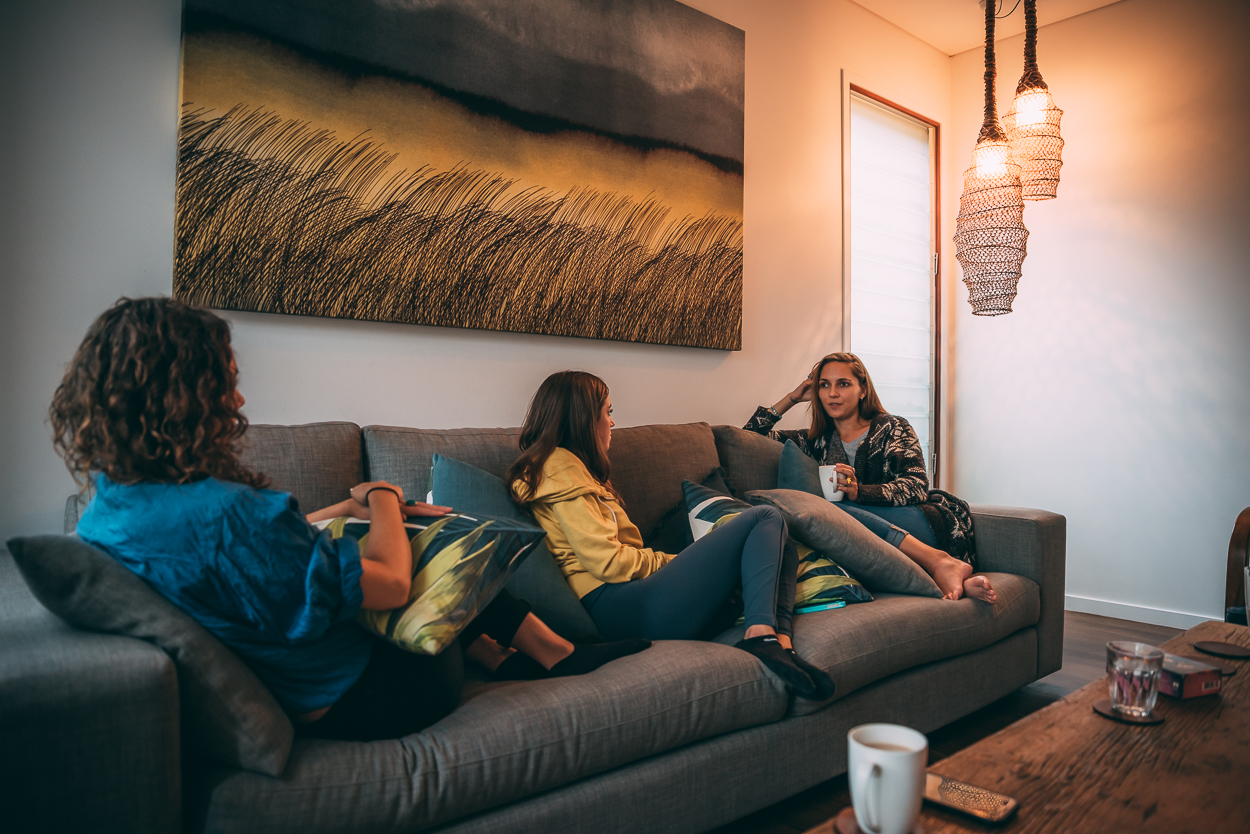 Grounded in practicality you'll be guided to not just think outside the box, but feel confident to create your own, for your ideas, lifestyle changes, projects + business.
THE KIND OF THINGS WE CAN WORK ON:
- New direction: life, bizz, love or travel related

- Boosting Self Confidence

- Tap into your passions to uncover your purpose
- Walk through the 'triangle technique' to finding your perfect (next ) job

- Customised feel-good routines + rituals

- Unconventional goal setting + inspiring road map

-Release fears + worries holding you back

- Book your dream trip

- Money making side hustles

- Launch your ideas and dreams

- Business packages suited to your personal style

- Signature events + workshops

- Unique opt-in for your niche & ideal clients

- Website copy

- Fuse untapped skills into your life + business
....The is tailored to your needs!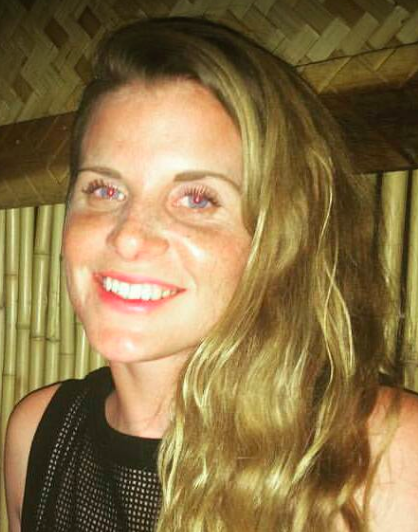 " After my session I had the confidence and direction to get things off the ground and literally within an hour had my first interested customer!

My idea was for a coffee business but I just didn't know where to start & was holding myself back as the unknown can be quite scary.

Danielle can see what's blocking you a mile away and helps you move forward. She really believes in you and sees your potential."
DREAMING TO DOING THINK TANK CUTS THROUGH THE BS + OVERWHELM PROVIDING AN EASY TO FOLLOW MAP TO YOUR HEARTS DESIRE, TO STOP GETTING IN YOUR OWN WAY + START DOING THE THINGS YOU WANT.
Expand your views of what's possible + then actually make it happen!
This isn't just your usual inspo + motivational fluff that leaves you all hyped up but no idea how to apply what you've heard.
You work hard to earn your dough so this think tank promises to light a fire under your ass, locate your mojo and gives you immediately actionable steps, with stick-to-your-ribs wisdom!
This is
WHAT YOU'VE BEEN LOOKING FOR. A QUICK SHOT BOOST THAT HELPS FILL THE GAPS + DIG DEEP SO YOU CAN PLAY BIG!
This is not
- ADVICE OR MENTORING ON EXACT BUSINESS MODELS
- ACCOUNTING
- SLEEZY MARKETING TECHNIQUES
- BUSINESS COACHING FOR ALREADY ADVANCED + ESTABLISHED BUSINESSES
Still not sure if I can help you with your specific need? Email me at hello@danielleknight.com